Bishkek, 6. - 10. prosince 2019
After many defeats from the best Kazakh and Kyrgyz players and players, whom we meet in international tournaments, I decided to test how average players play in a local tournament. So I did go to Kyrgyzstan.
December 6-10 is not the best for me because of my working duties, but going to three tournaments in KSA, Turkey and Kyrgyzstan in two months would be much worse. Everything is arranged long in advance, I buy the ticket almost half a year in advance. Well, here it is. I sit on a plane on December 4 and land in Bishkek early in the morning on the 5 Dec. During a stopover in Turkey, I take out my board and trying some openinigs, which catches eyes of some young Kyrgyz man. He knows the game but doesn't know the exact rules. From Istanbul to Bishkek I fly in plane with unusual paintings. When I try to take a picture of it after landing, the soldier standing nearby does not like it. So I have to delete the photo. I know a lot of things from the previous three visits of Kyrgyzstan and so I simply want to catch the first bus No. 380 Airport - Center. At the passport control sits some officer, who probably see the Czech passport first time and long time cannot find Czech Republic on the list of countries that do not need visas. At the end he rather check with a colleague. Don't tell me guys you've changed the visa rules since December ... They didn't, hooray, let's get the backpack and catch the bus. As I get into the arrivals hall, about 10 taxi drivers ask me, if I want a ride. When I say I want to go by bus, some people try to tell me that it is a public holiday and the bus is not going. Jokers. I get on the bus, there are not many of us there, the driver shout Gorod, Bishkek even while driving through the airport parking lot. Well, let's go. Along the way we collect people on various stops and finally some even have to stand. Well, do not fall on my backpack, why is it next to the driver and not at the back I have no idea. End stop, I get off and change into the car of Kamchybek and he takes me to the place.
My temporary home is again his school, where mostly ping-pong is played, sometimes something else, like Toguz korgool. On the plane I slept quite well, I do not feel tired, and immediately start with my working duties. Before I can unpack, Kamchybek runs for a small breakfast. In the afternoon we are going to see the venue. It is a quite large hall, primarily intended for ping-pong, currently there is something like a weak liner on the floor, in the evening and tomorrow morning they will be bring tables and chairs. On the walls of the hall are big sails with pictures symbolizing individual regions. Such a beautiful hall, with only one big disadvantage. It's cooler there than outside. I arrived on a day when the outside temperature was somewhere between 12-15 degrees, but there was certainly no more than 10 in the hall. However, I knew it before arrival, so I'm equipped with anorak and trousers like if I go skiing, only winter boots stayed home.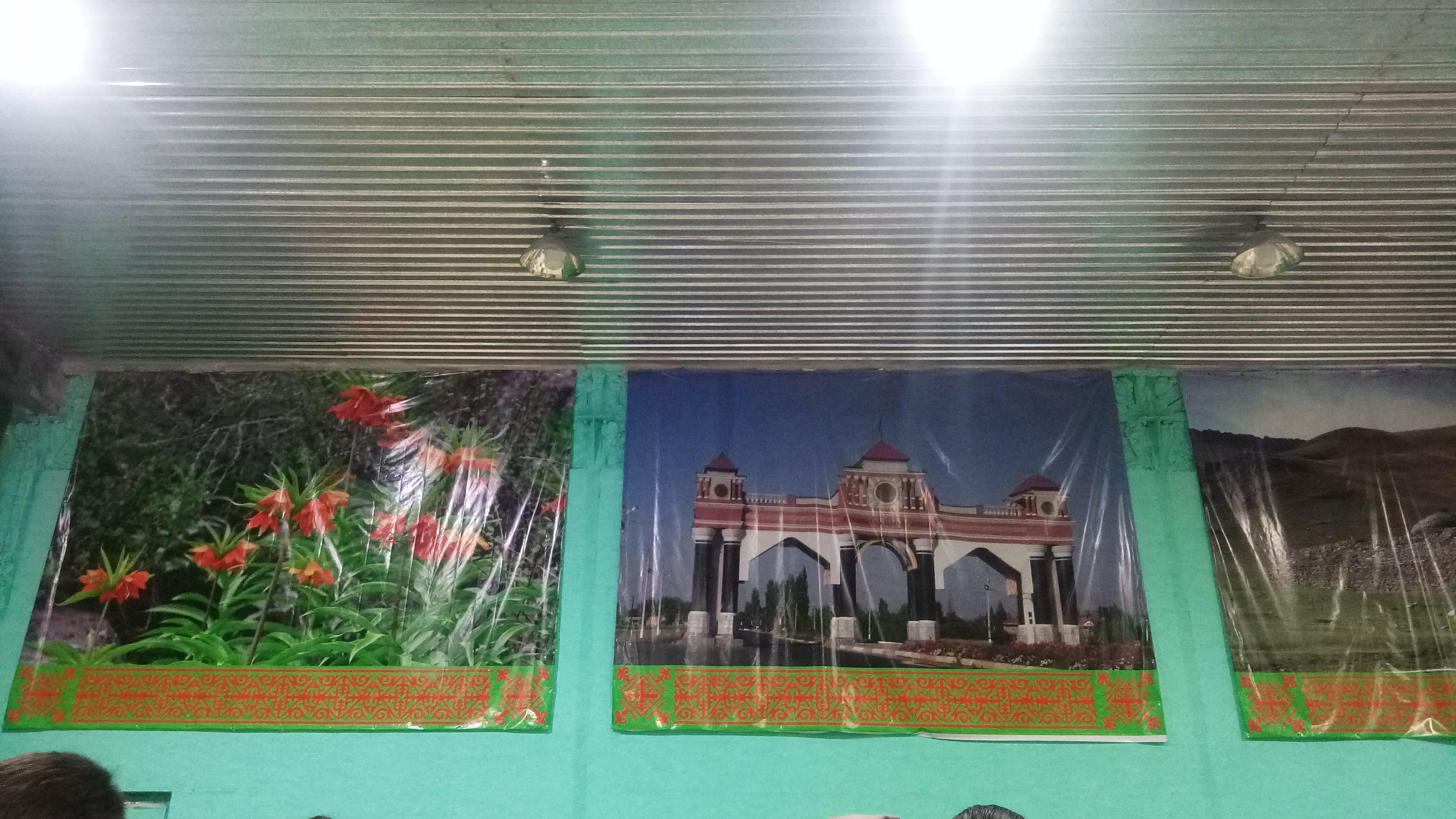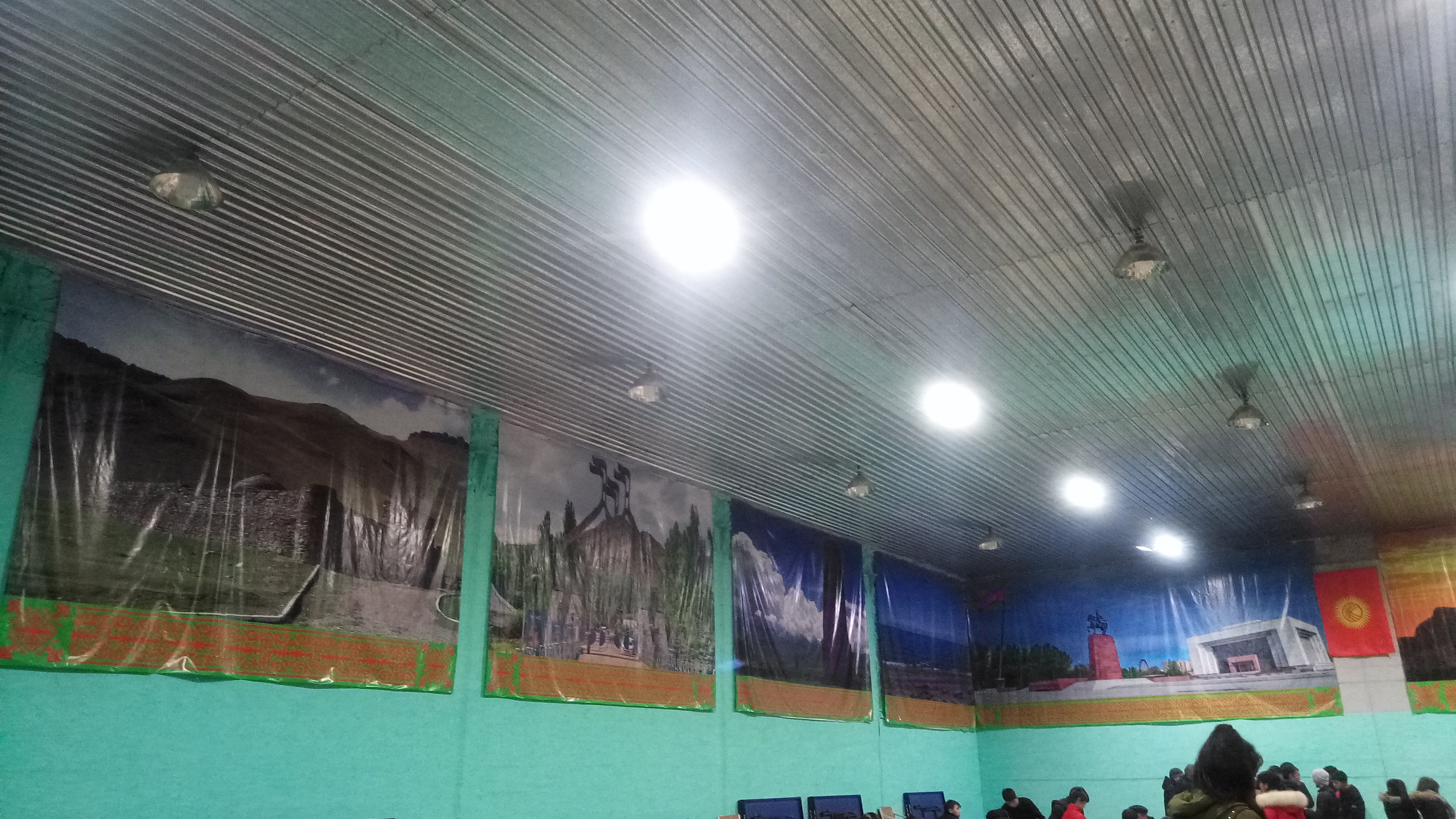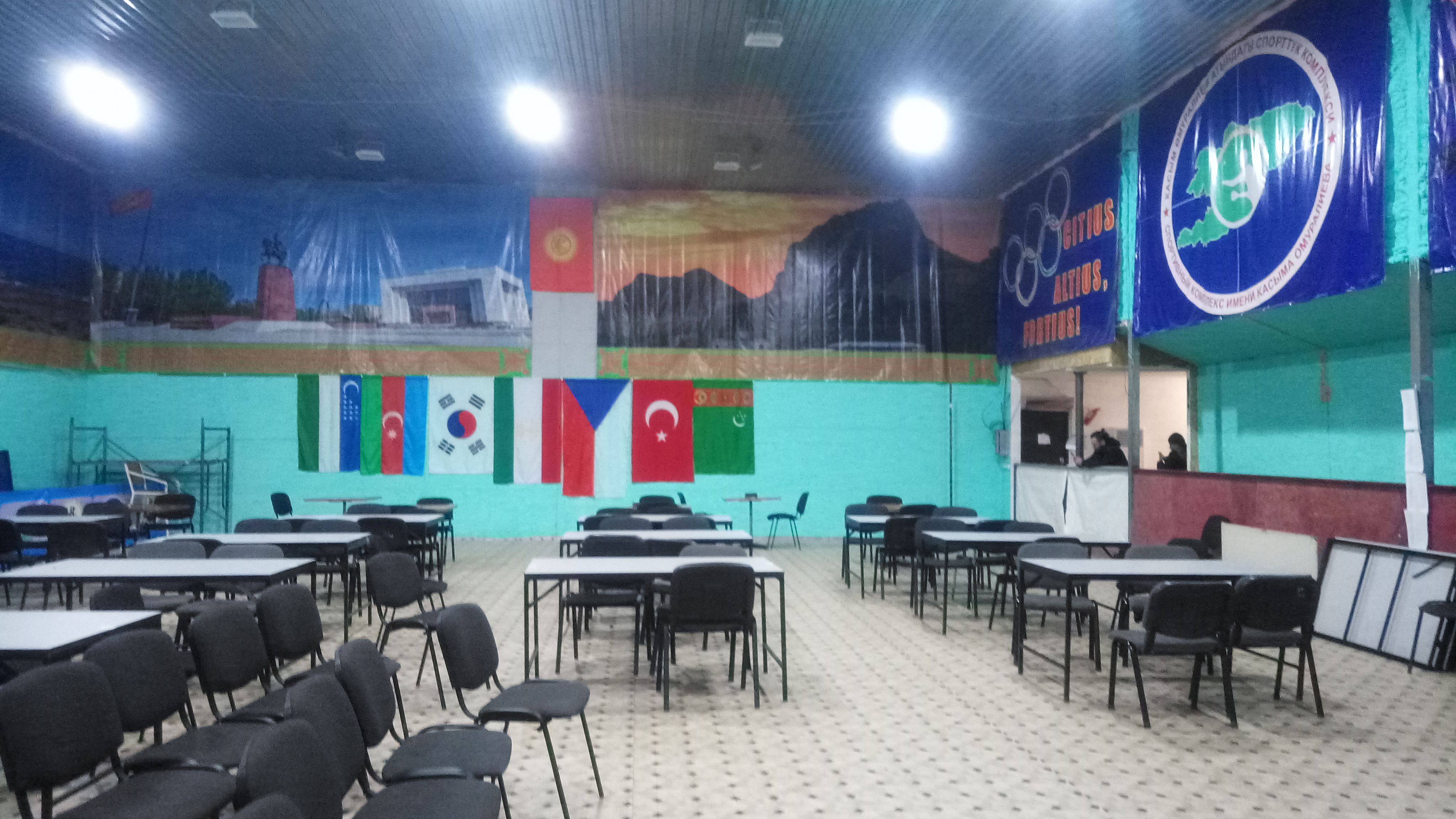 The tournament lasts three days, starting on Friday afternoon and ending on Sunday afternoon. We play three rounds every day. When I asked if I have a chance for other than the last place, I was predicted to win 2-3 points. So we'll see, how many I get. Encouraged by a nearly won game with a Kazakh player in Turkey, where I started the game unusually from the ninth hole, I intend to examine this opening thoroughly. I don't care much about winning, because, if they have learned the opening by the 15th move and I only know some by the 10th, I don't have much chance anyway. Nobody will know the correct answers if we play something weird, so player's experience will decide the winner. The first round is a beautiful game, although I'm losing, but I have a positive feeling from the first battle. Second round also starts with an unusual opening, from eight, which I answer the same way. Also great game, even if I lost as well. The third round is an easy win. I started the third game from nine. So it has some chances. Most of players went home, the referees are sorting the recording sheets, and Kamchybek's family lend me their keyboard. As I have nothing to do and have to wait, I test them and some other people try too. If we can bring them to the playing hall tomorrow, it could be fun after the tournament. But the next day getting to playing hall by car is out of the question.
The first day we started at 13h, the second day we start at 11h. We go to the playing hall by bus, more precisely by mashrutka, ie by minibus. The day before we drove through the route and by car, so I know a trick to recognize the stop to get off, but I'm glad that one player is coming with me. The mashrutka has 12 seats and nearly 30 people. It reminds a lot of the story about how a person in public transport stands on one foot and not on his own. I've seen it on Issyk-kul, so no surprises. We are going to play another three rounds. Fourth and sixth I win, fifth I lose. Tomorrow I'm sure to add a point. I'm a little exotic here, a few kids can say hello in English (but nothing else), and so they try, and they have a lot of fun when I am answering and talking to them in English. Obviously they did not understand anything else, so I am switching to Russian, but then they rather disappear. A few players want to test my experience so we play for pleasure. I win two and lose one game. Next day I play with one of them, and basically she makes the same mistake, although I tried to explain to her what she did wrong.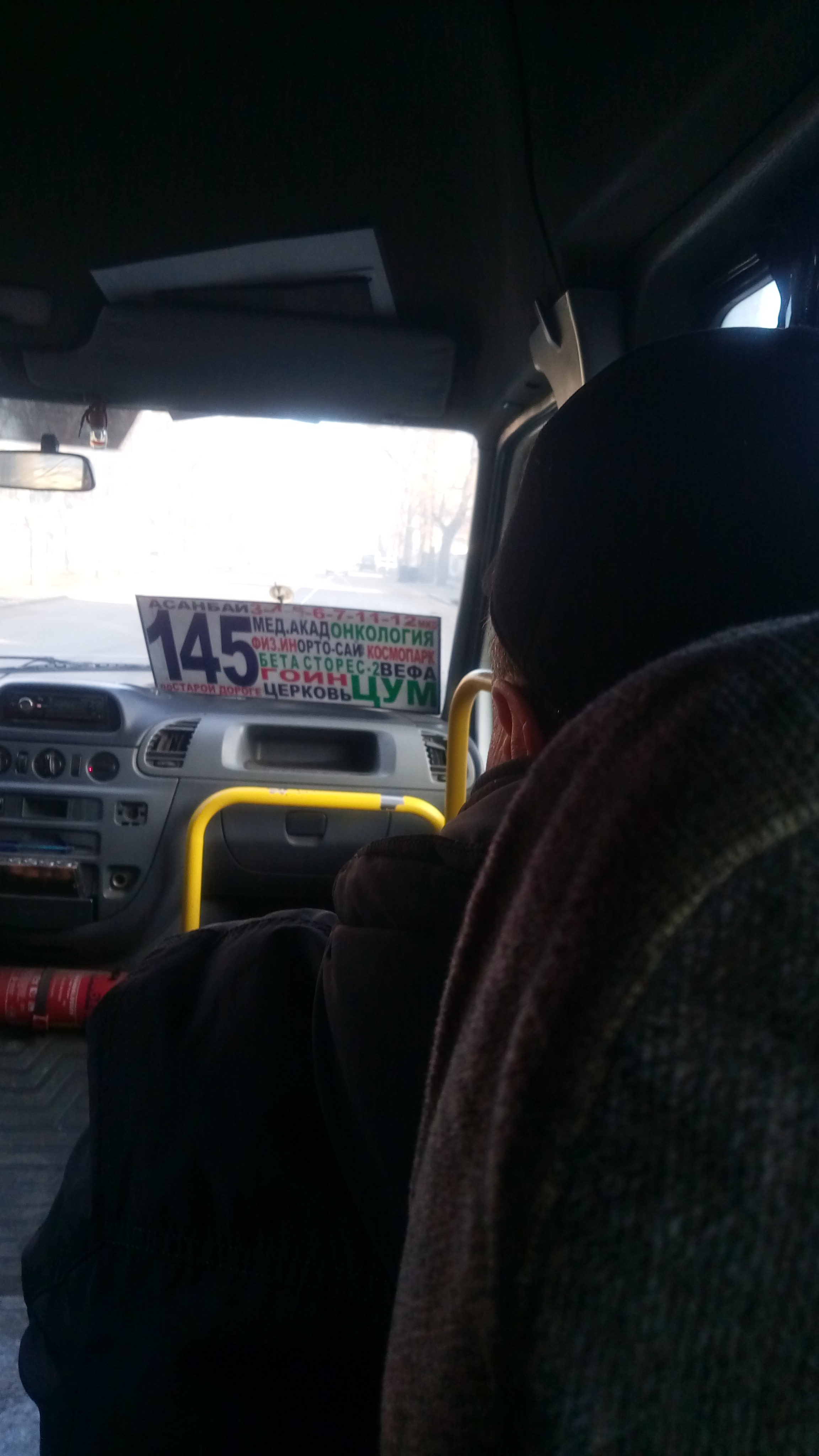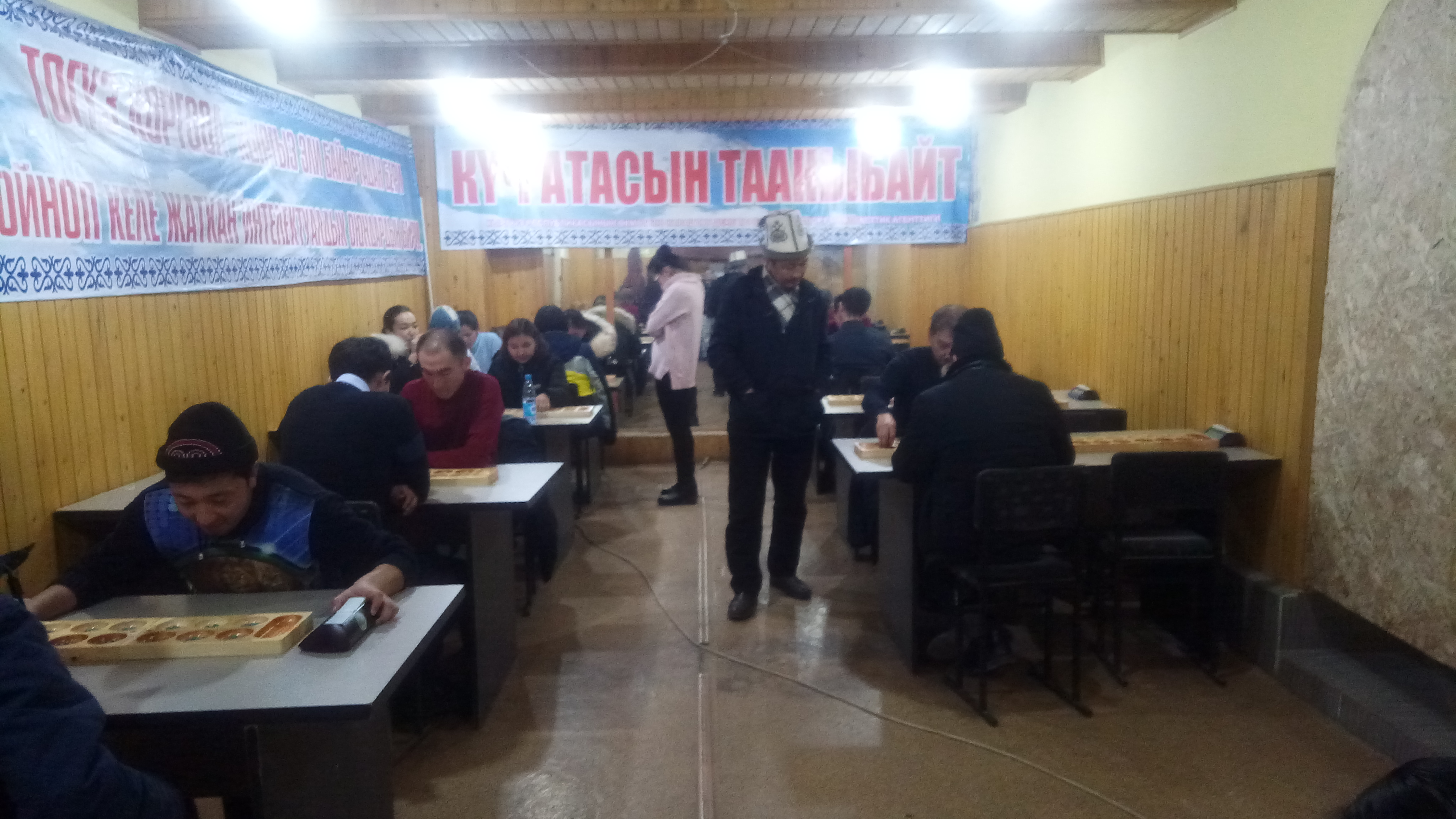 The third day I have to get to playing hall by myself. At first, it looks like I will be the guide for someone who is in Kyrgyzstan for the first time. But he eventually found another player to go with and I can go alone. Knowing this an hour earlier, I will walk, but now it's just time to go to the bus stop. The bus is not coming for a long time. Arriving just in the moment when I start thinking of taking taxi. And it even has an unoccupied seat. I easily win the seventh round, but the other two games I lost. Eight game I again started from the nine cup, the nine game begins the opponent from cup seven. I have again a much greater appetite not to win, but to test unusual things, so I respond with a four. In Astana we experienced 7-5 opening, I was trying a little 7-4 opening and it looked interesting. It was a tough fight, but unfortunately things didn't work very well for me, there were few moments when I missed one move. I certainly enjoyed my games and four points are enough for me. Mainly that it is more than I was prophesied. It will also be easier to get more next time. At the beginning of the seventh round comes the instruction to remove the jackets. There's a journalist here. A bit later Kamchybek will introduce me to him and says that he would like to talk to me. Since I know a little bit russian, the interview is conducted in Russian. But he says I can answer in English if needed. Well, I can handle it in Russian. (The article and video is here) .
Over 50 men and over 70 women played the Toguz tournament. Someone did not come every day, so the number was a little lower last day, but the hall was still full. Not only Kyrgyz playes and me participated, there was few other people from different countries, so it was quite big international tournament, with the participation of 8 countries. All those who were not from Kyrgyzstan were awarded the diploma. There was also a training session throughout the day in Oware and Mangala. Here I beat everyone. Luckily, the taste of the losers to play these variations did not decrease with the loses, everybody wants to play me.
On Monday we played the Oware tournament. There were not so many players registered, basically only top players remained and so we played at school. So I did not need to travel. I am getting tired from previous play and working duties, and add zero time for training, so my result in these tournaments is under my average. I end up at sixth place in both tournaments, with 8 and 10 players it is simply bad result. Well, if we played together with the male part, it could be worse, there would be more difficult rivals. However, the games were exciting anyway. Of course, there is again some prize giving ceremony after last game of Mangala. As a special guest I got super suitcase for traveling. Group photo and back to work again. Kamchybek solves the tournament calendar with the team and their upcoming trip to Turkey tournament and I alternate between my work and playing the keyboard. On the last day I go to the bazaar to pick up a few presents, and regretably the last moments came and we go to the airport. It was great and I would love to come again next a year. This time maybe even for medal.