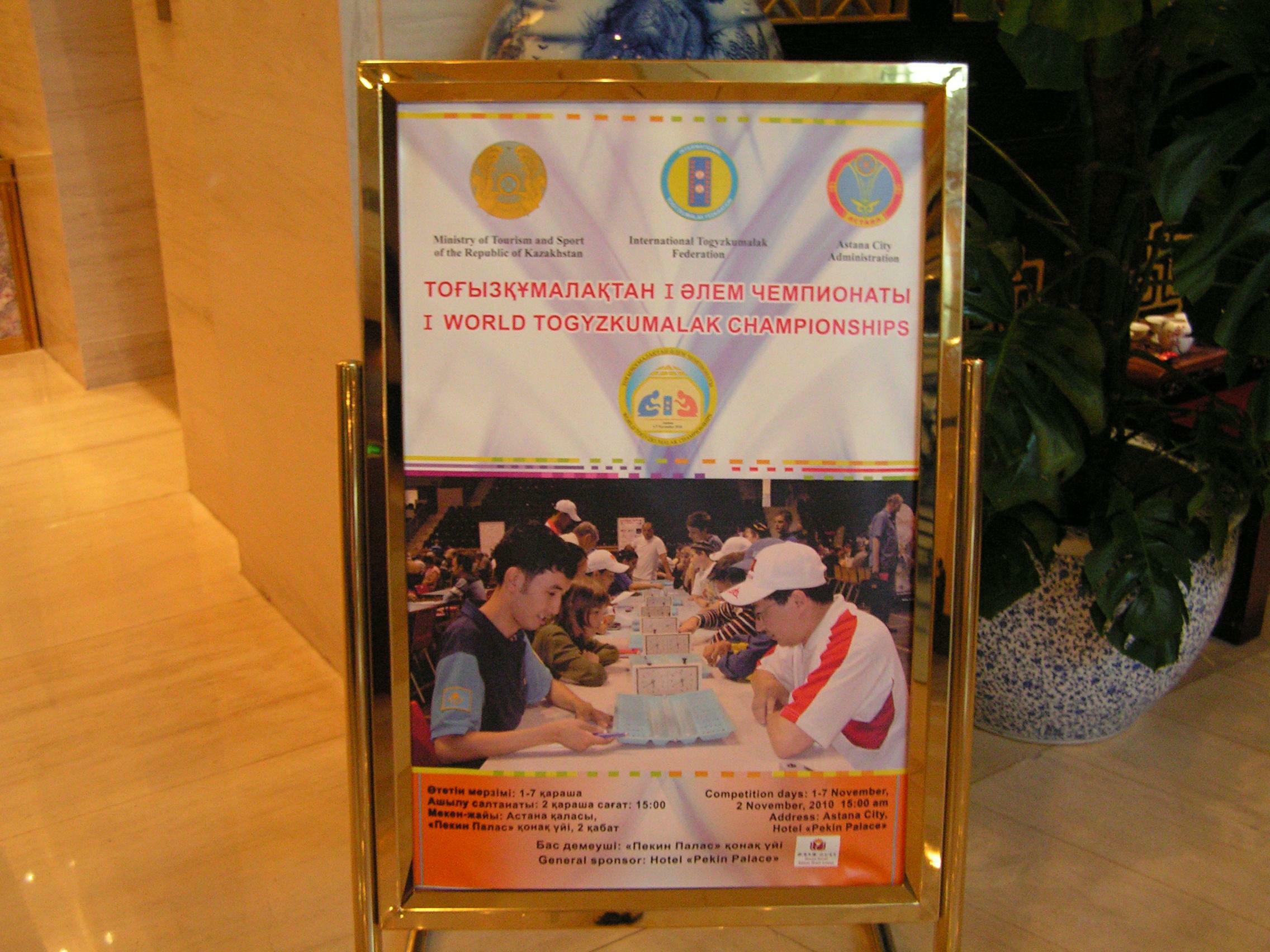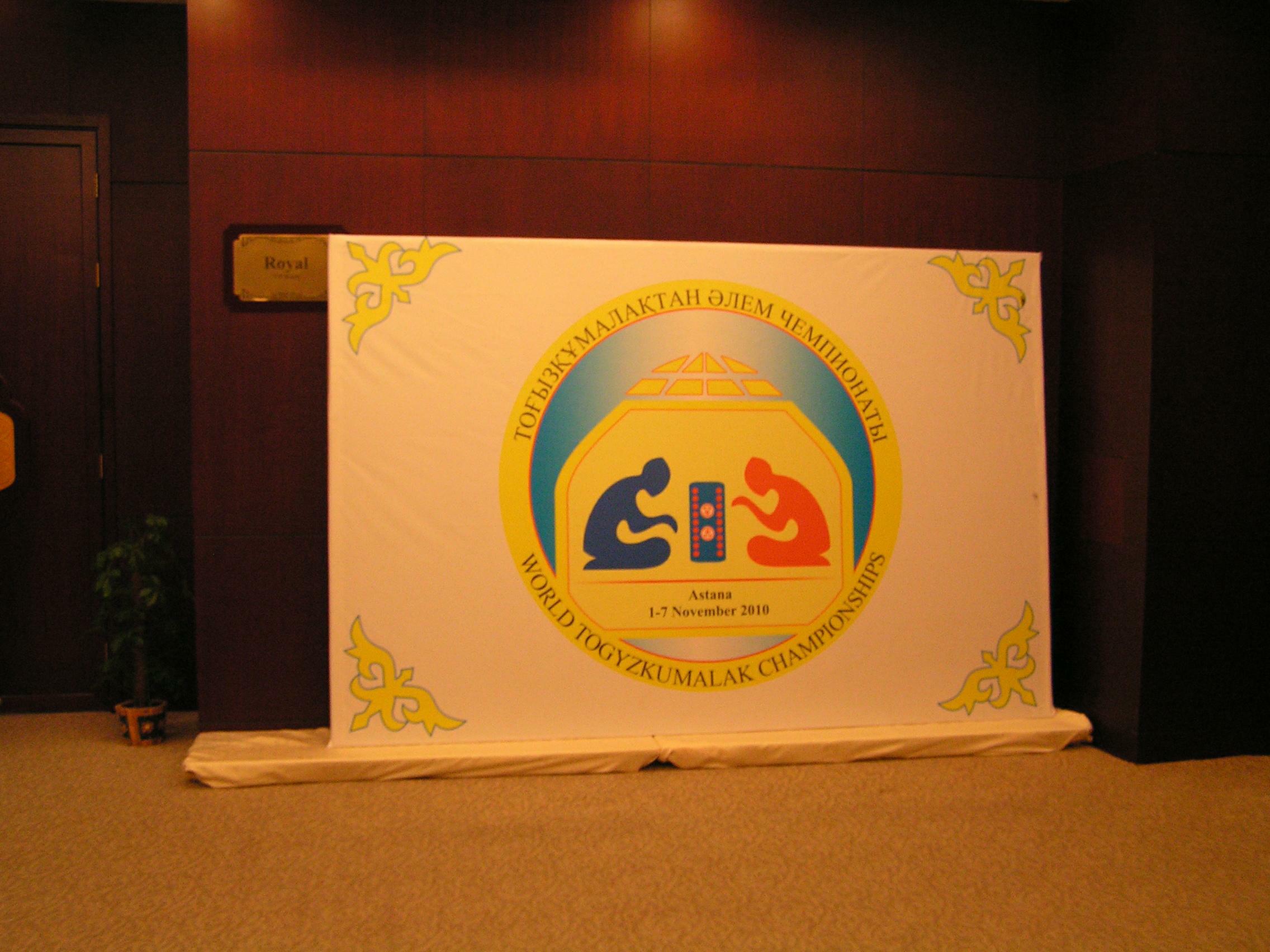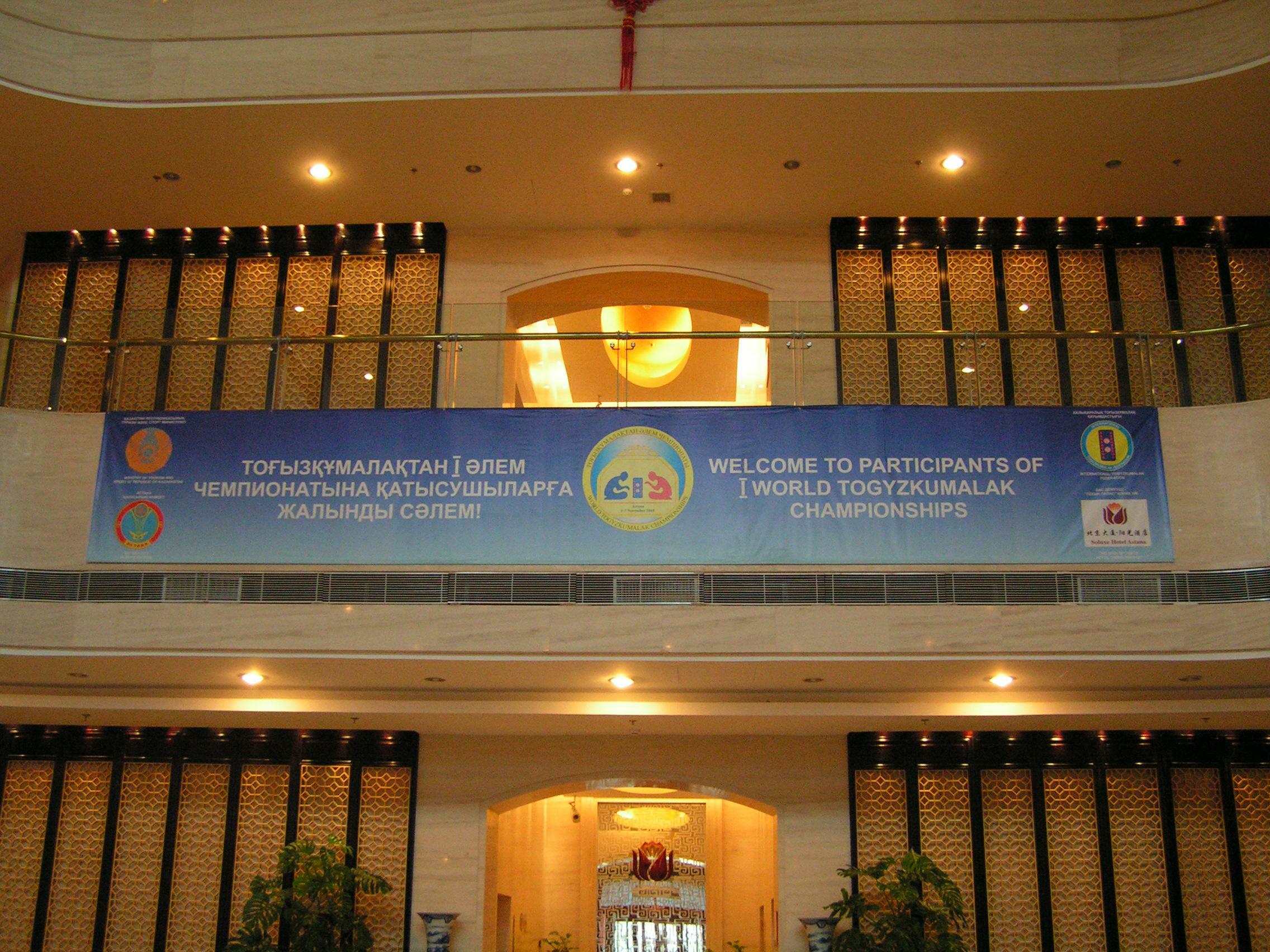 The first notice that something is going on in Kazakhstan came to us during the summer 2008, at 3rd Czech tournament in Togyzkumalak at the Czech Open Chess and Games Festival in Pardubice. Next, a little more specifically info came during the Deskohraní festival, held in Prague in 2009: sometime in 2010 Kazakhstan will organize the World Cup. But even in July 2010 it was not sure when exactly this would be. But then it came. Official invitation to participate in the 1st World Championship. Date: 1st to 7th November, Location: Astana, Kazakhstan. Just say yes, send a copy of your passport, a few personal details, get your visas and you can go. Everything else will be arranged by the organizers. And so we went.
We got our visa without any problems (unfortunately not all participants from Europe were so lucky), all we have to do was fill in the form, enclose a printed invitation from the organizers and a photo and leave it 5 days at the embassy. After five days we collected the passports, we received a small publication with information about Kazakhstan and 30.10. we boarded the plane in the direction of Astana. During the transfer in Istanbul we met with other participants and we fly together to Astana. At the airport some of them got their visas and then our friends took us to the venue - Beijing Palace Hotel.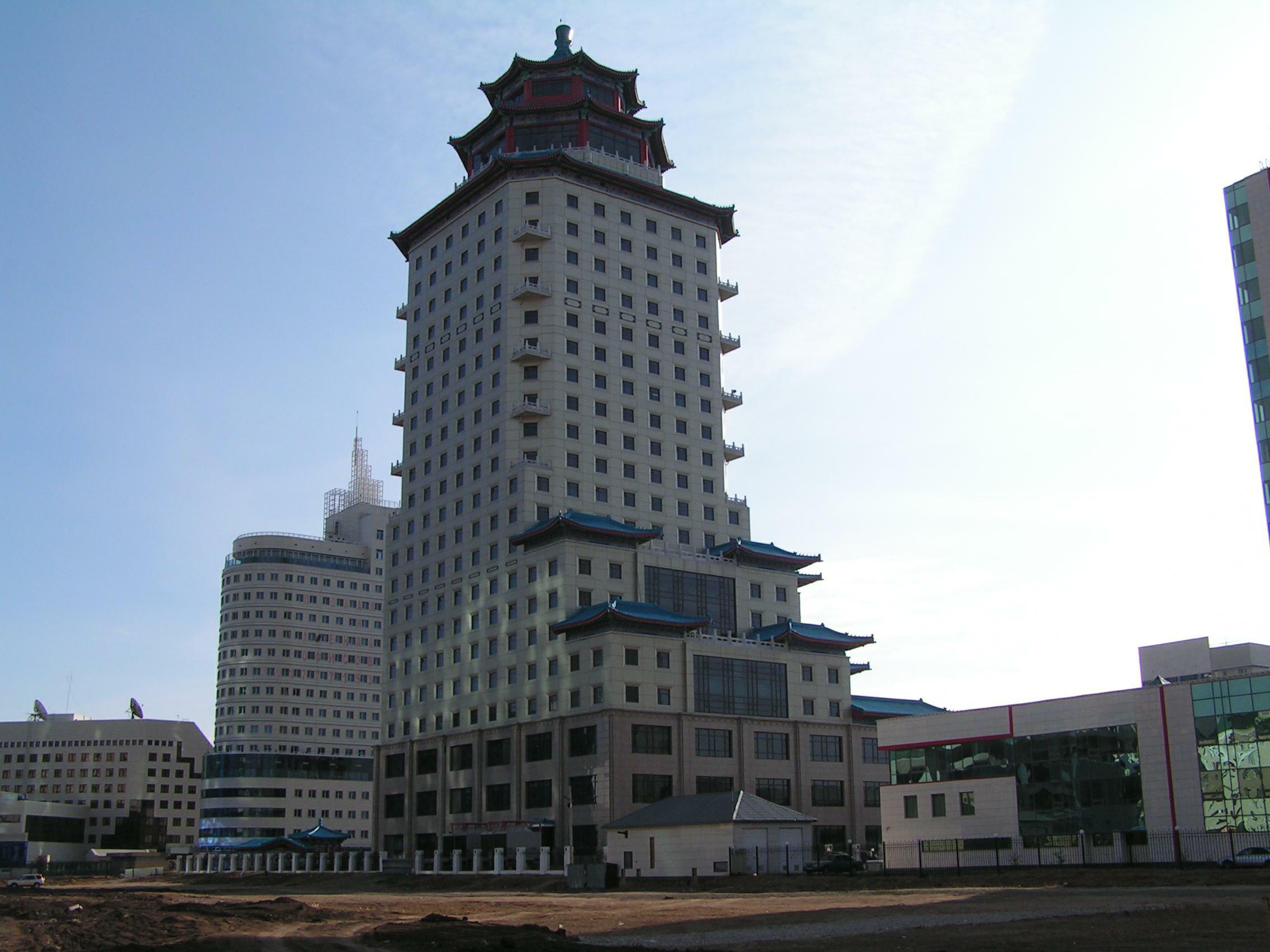 .
The arrival of most of the participants was planned for November 1st, we landed at three in the morning local time on October 31st, so we had a day off. After a short rest, because we couldn't sleep very much on the plane - it was too hot for me - beautiful sunny weather literally encouraged us to go out for sightseeing. Rest of the day we talked to other participants, or played Oware or Togyzkumalak. 1st Novemeber, in the morning there was an Accreditation - they just took a picture of us and created for each participant the card we had to carry on our neck. In the afternoon, there were basically all participants, and organizers prepared for us a trip around the city. So we got on the bus and had another sightseeing. The first stop was Baiterek - the dominant and the symbol of the capital, serving as a lookout tower.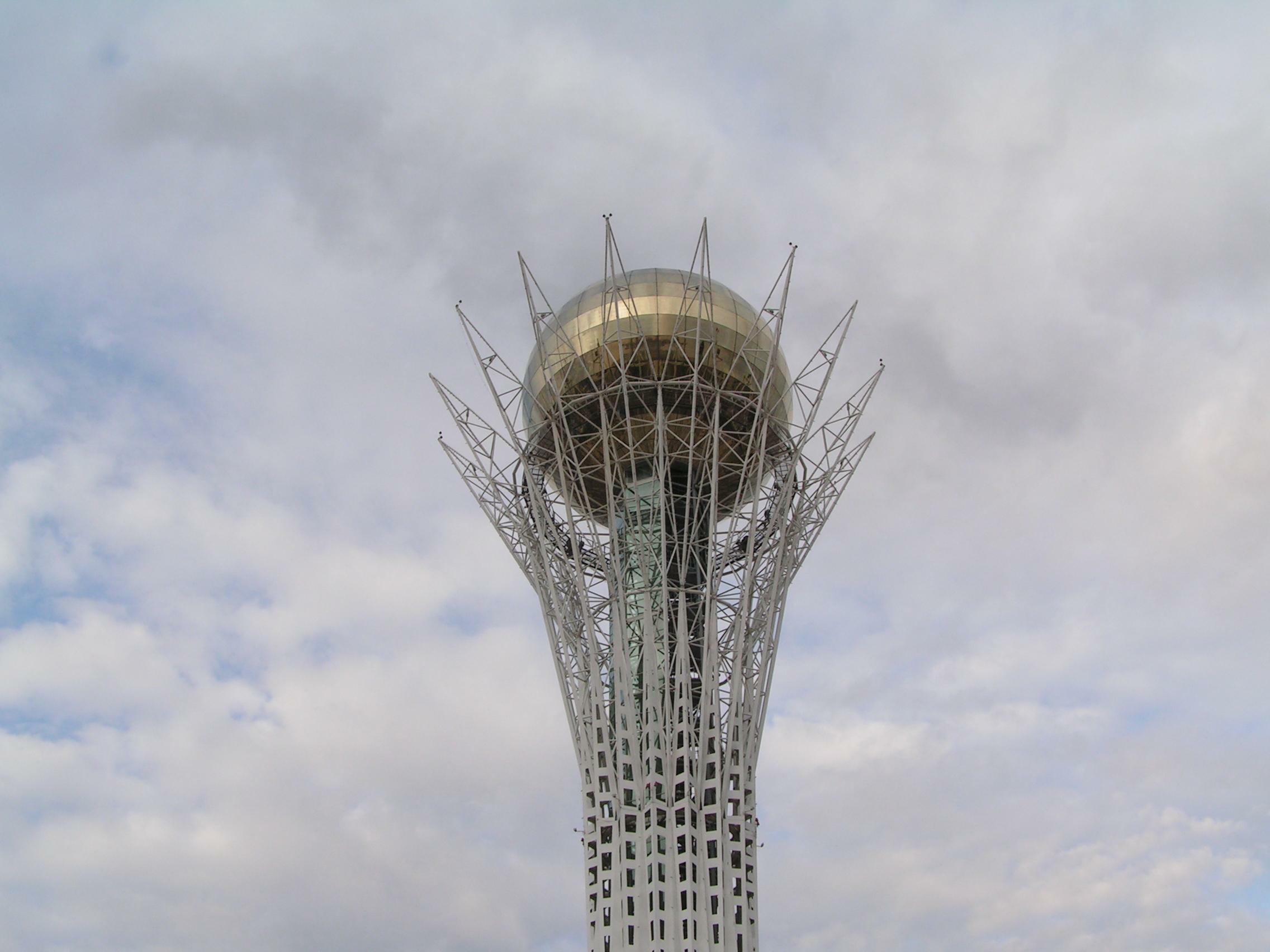 We saw many others interesting buildings and our last stop was shopping center Chan Shatyr, which reminded me dominant of my home town, Ještěd.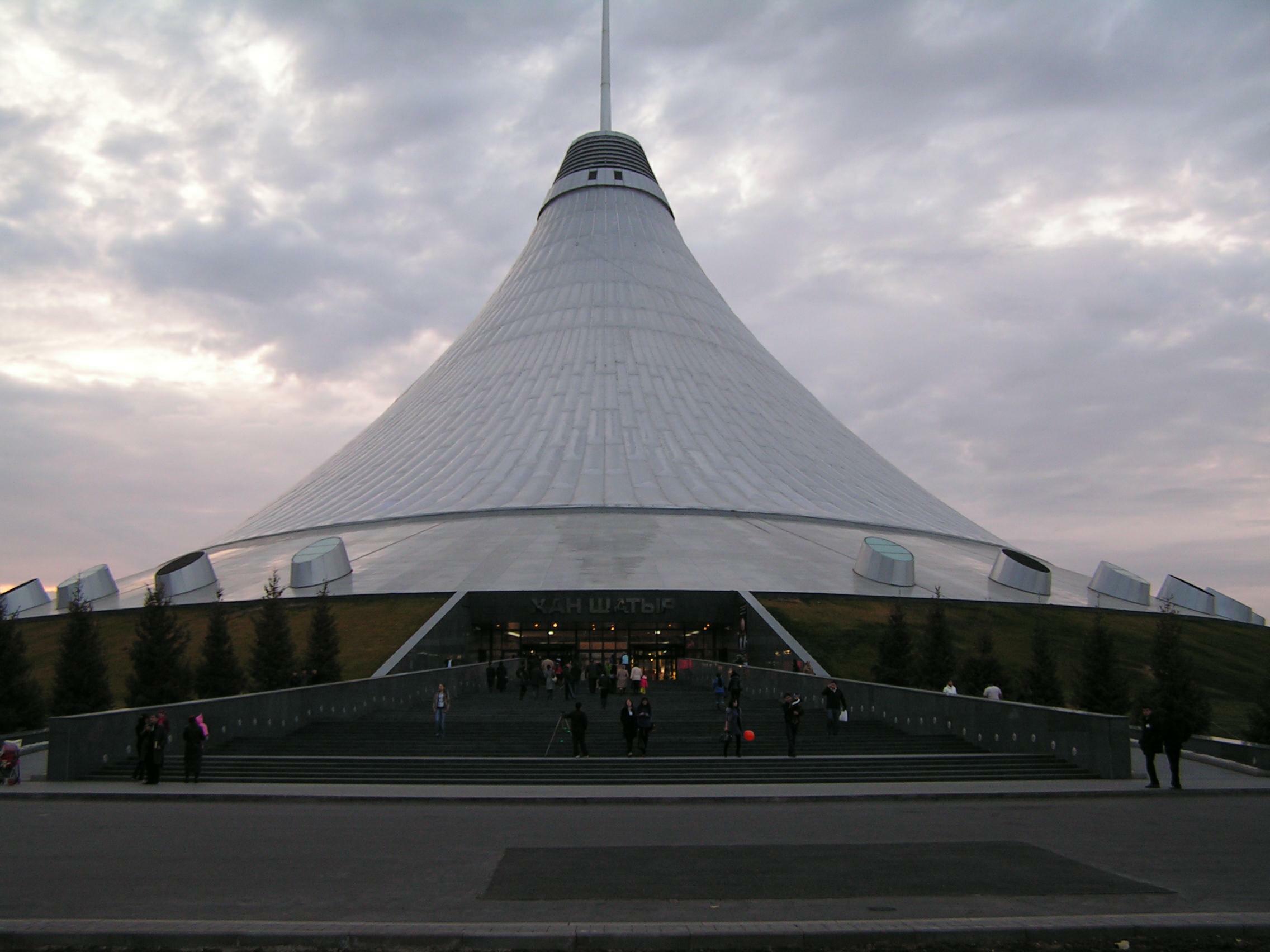 2nd Noverber the first meeting of the representatives of the countries took place, where we received information about the program of championship and where we voted for the rules how we determinate the winners. In the afternoon there was the opening ceremony (maybe there is still a short video from this ceremony at Togyzkumalak World Federation website ) featuring several dance artists and bands and individuals, all in beautiful costumes. A truly amazing show for those inside the hall. After the opening ceremony, the first round of the main competition began.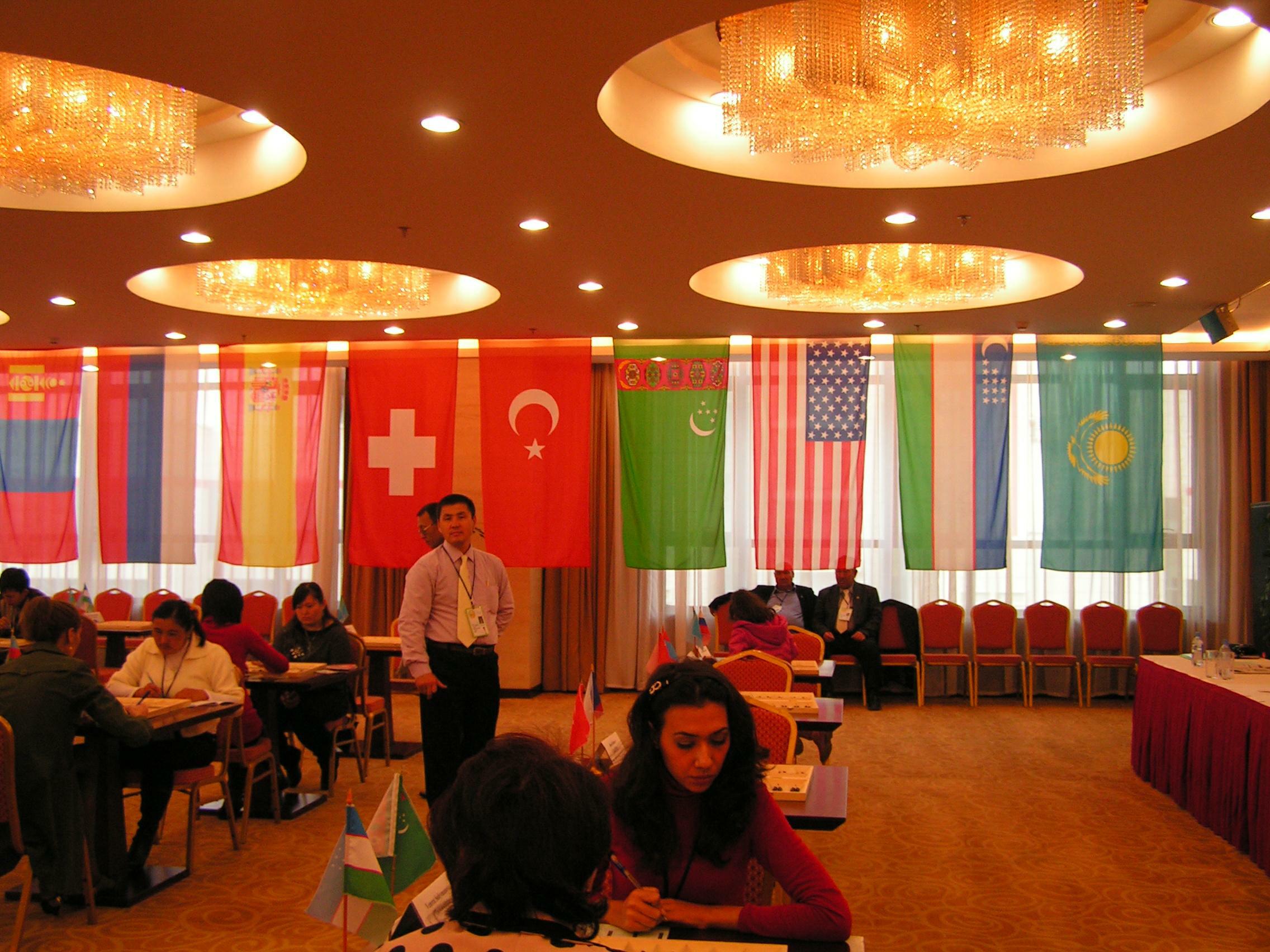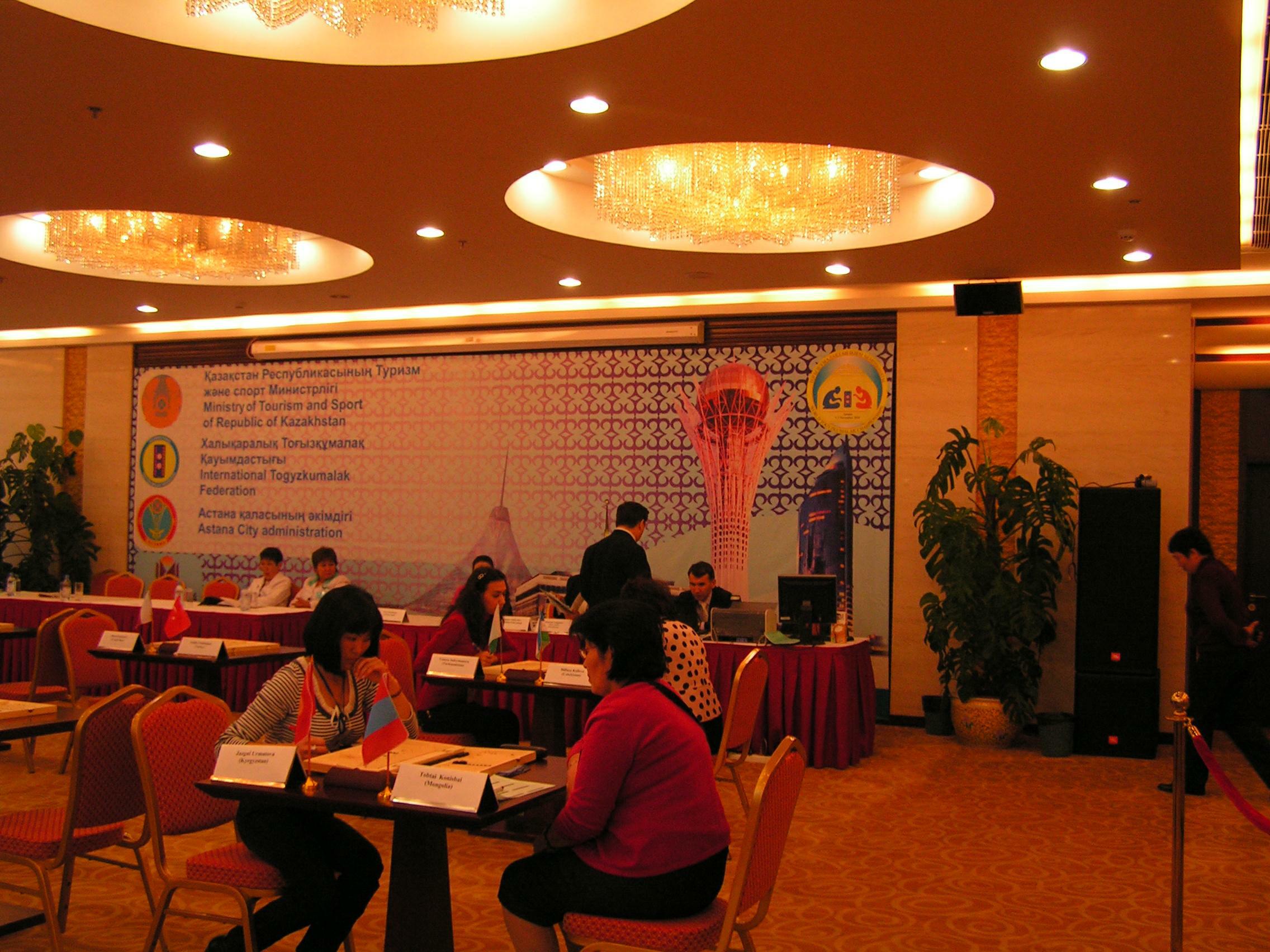 We used swiss system of pairing, and we played 7 rounds, men and women in separate groups. Tiebreak criteria were as follows:
number of points
The result of the direct encounter(s) between the players
number of wins
bucholz
sonnenberg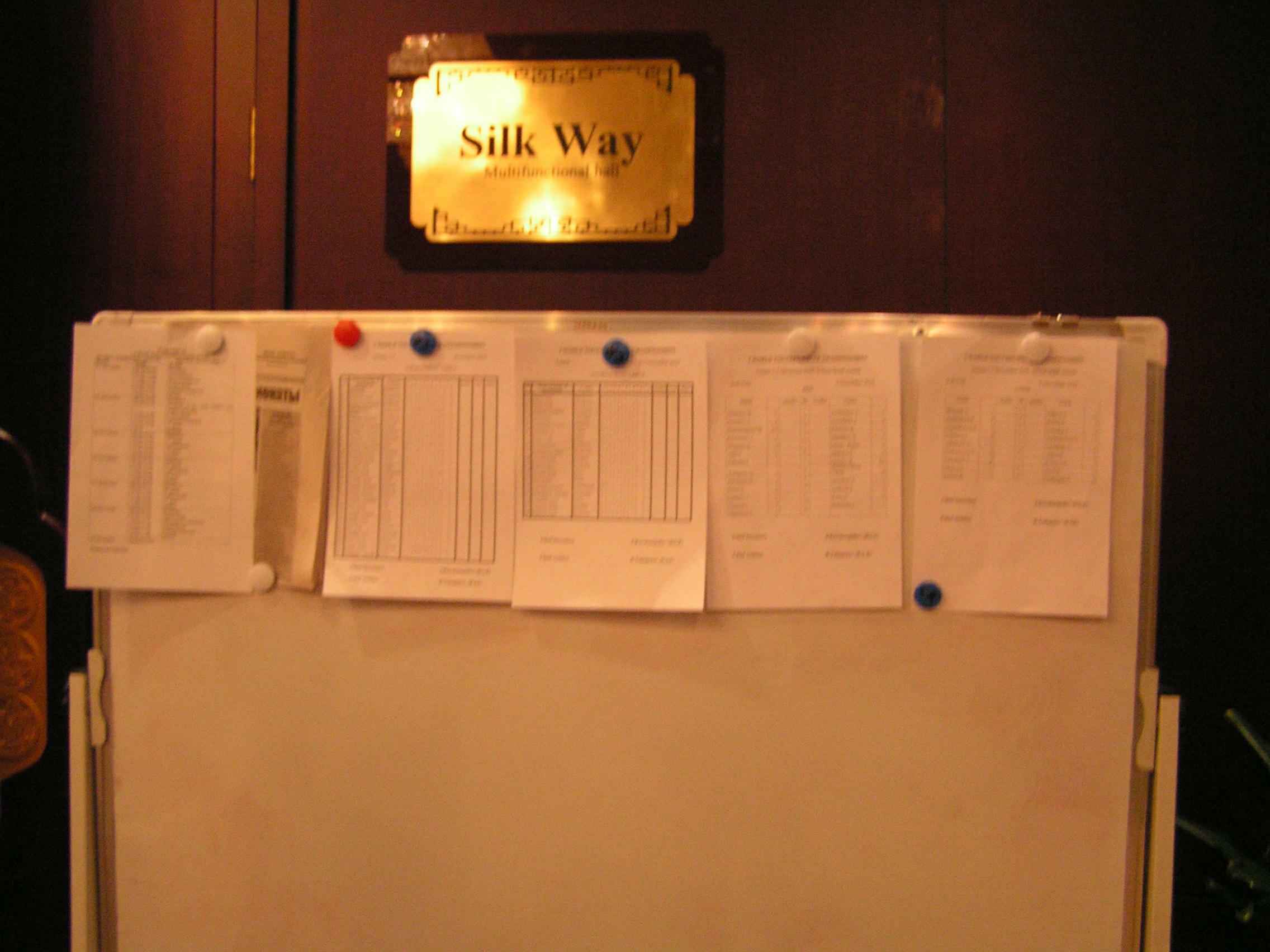 25 men and 18 women from 16 countries and 4 continents competed. Adherence to the rules of the game was supervised by about 10 referees. The game time was set to 90 minutes per player, which is about 3 - 5 times more, what we used for regular tournaments before, and suprisingly, a few individuals have been under time pressure for several times.
Next three day were similar. After the "royal" breakfast we played one round, then we had lunch, after lunch we played another round and then we had dinner. Who finished his game earlier, he could play for fun on superbig board,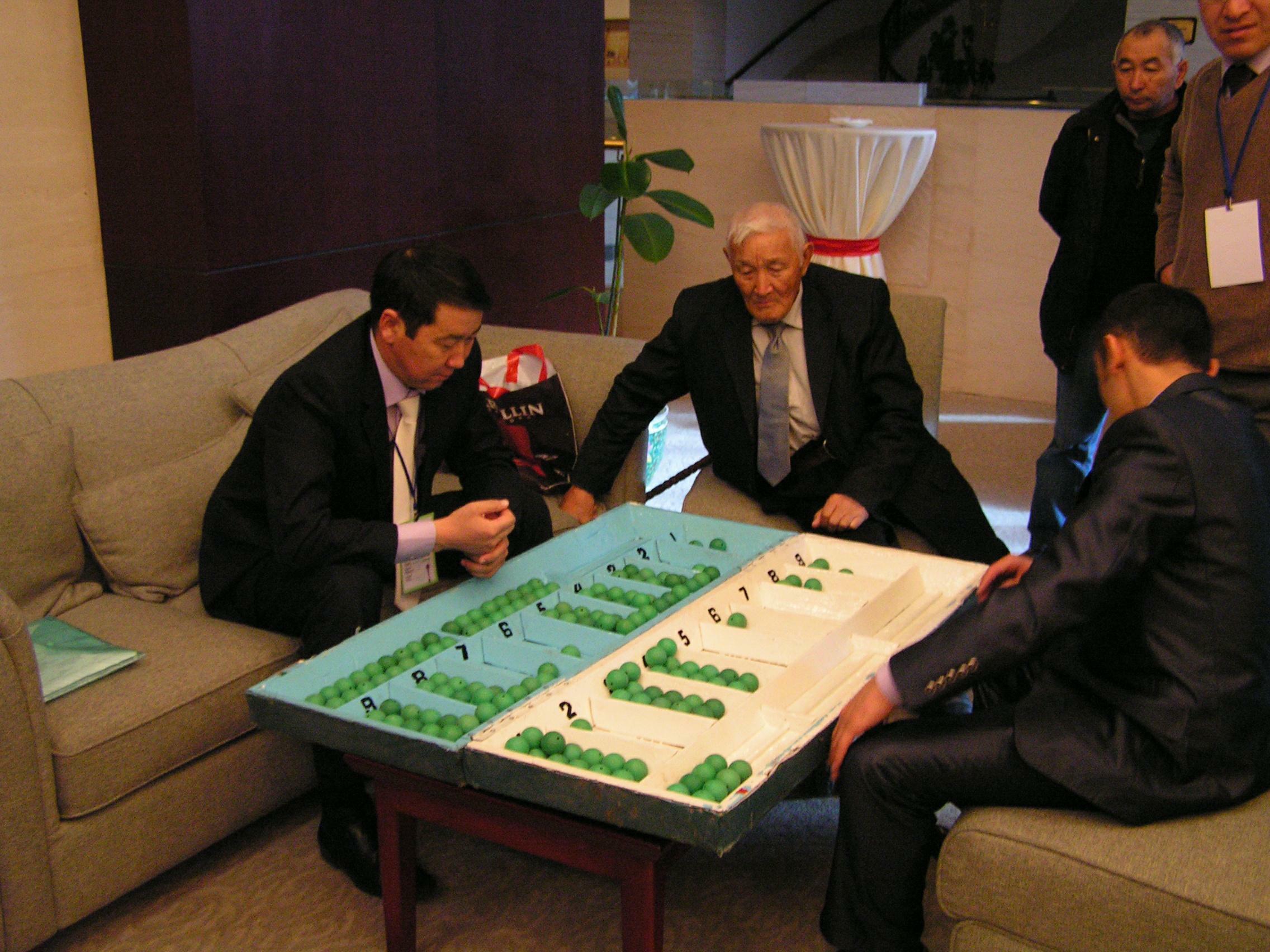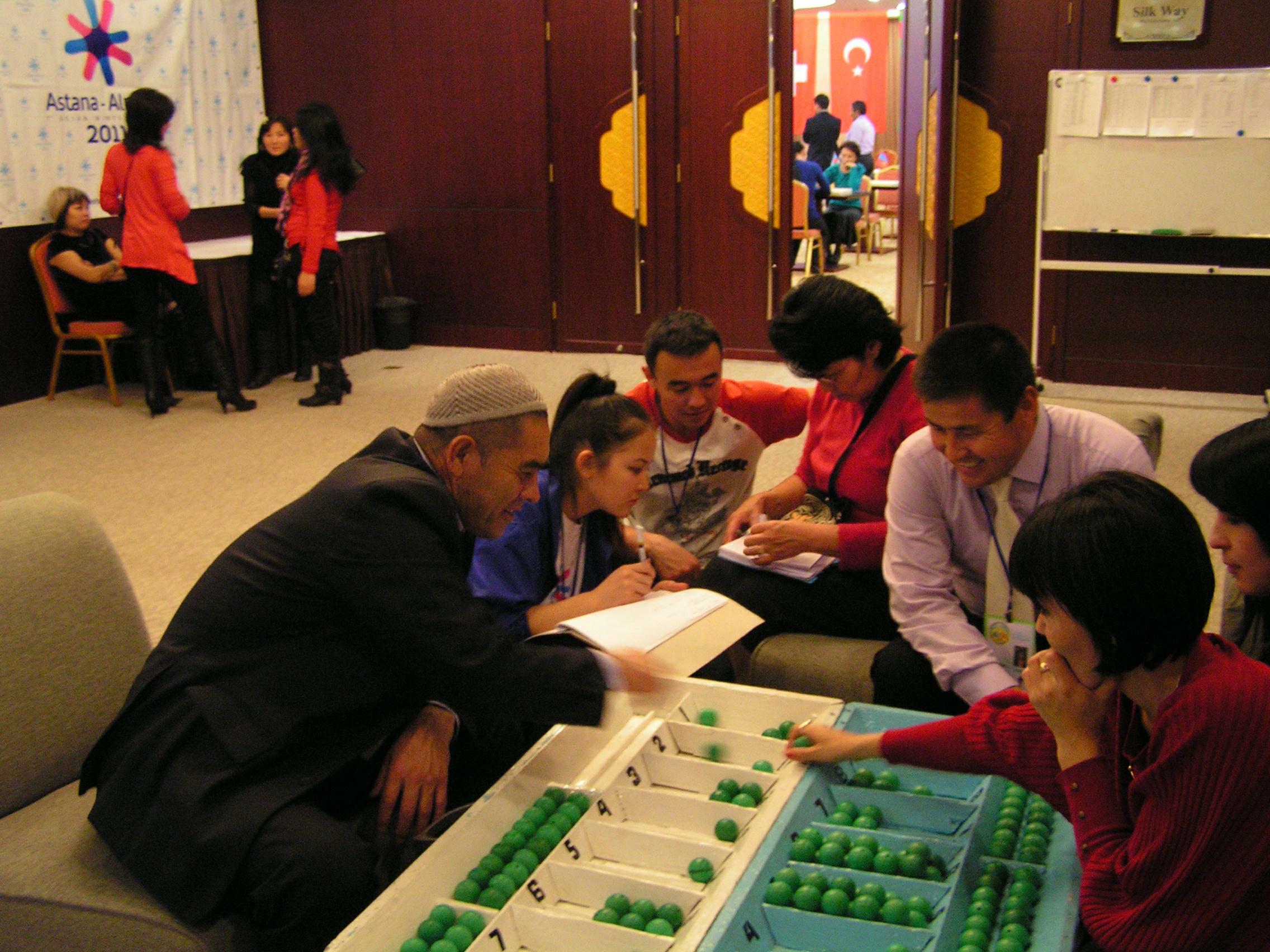 he could be interviewed by some newspapers or TV company,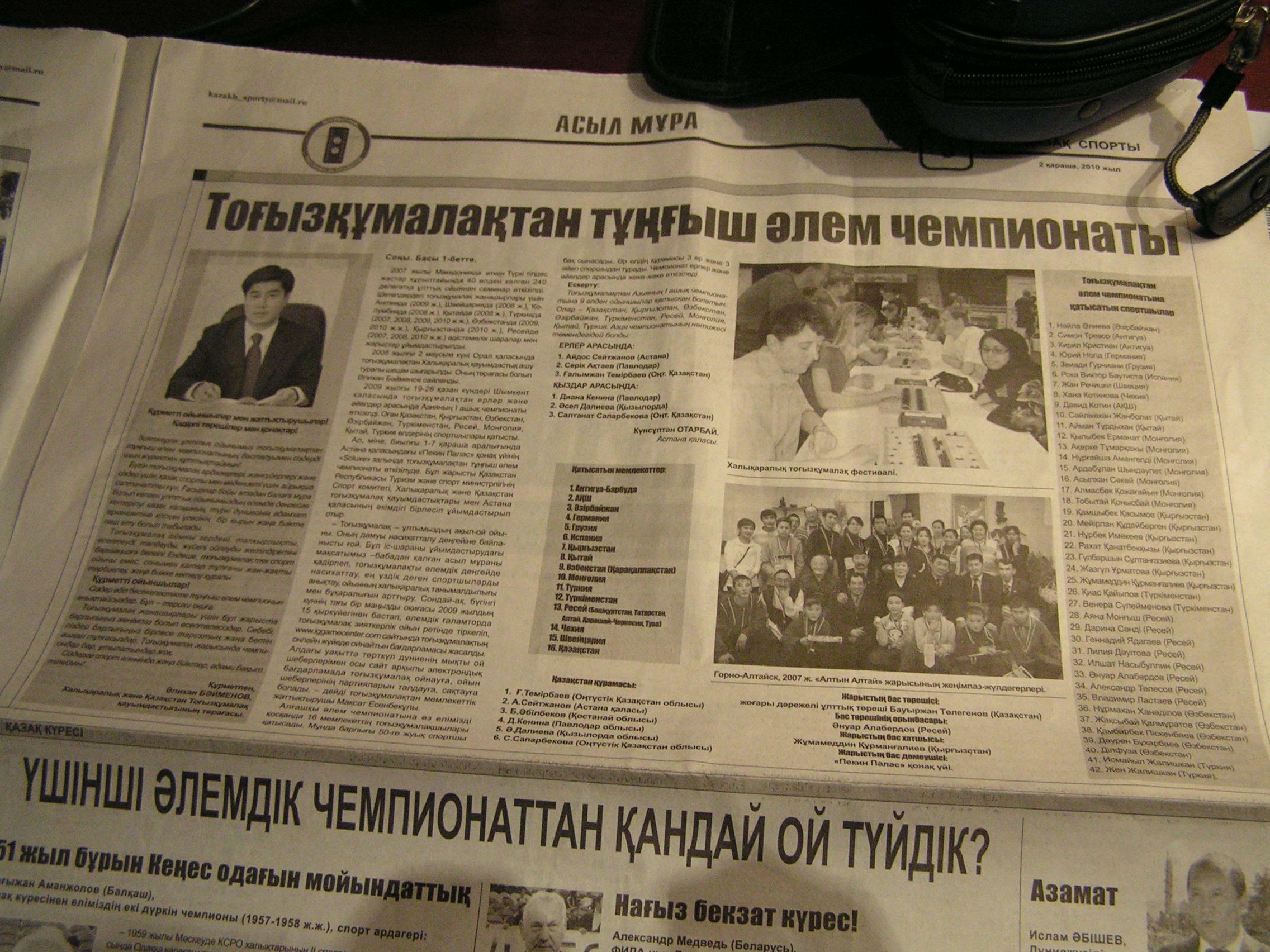 he could play some other game, like Altai shatra or Oware,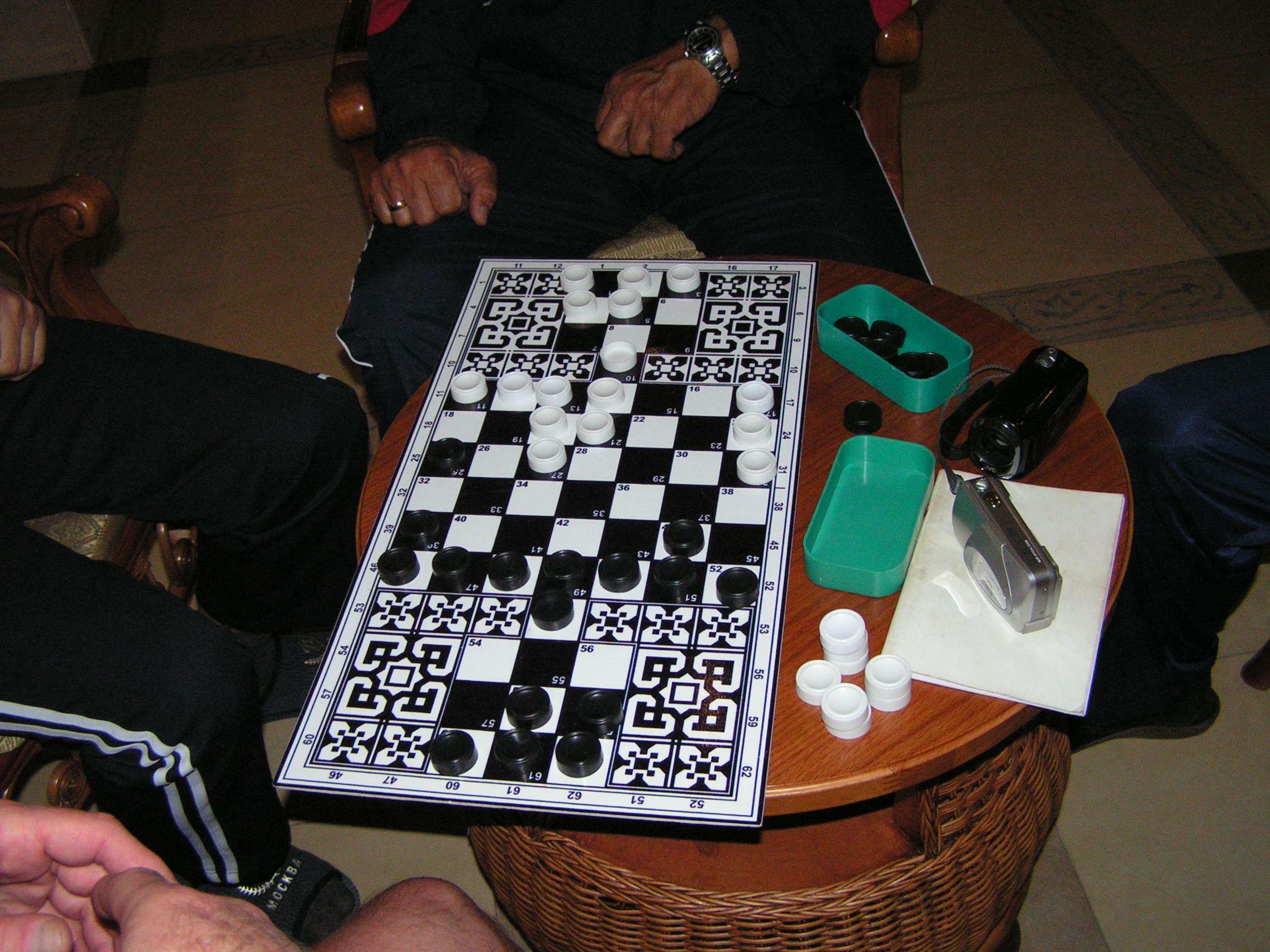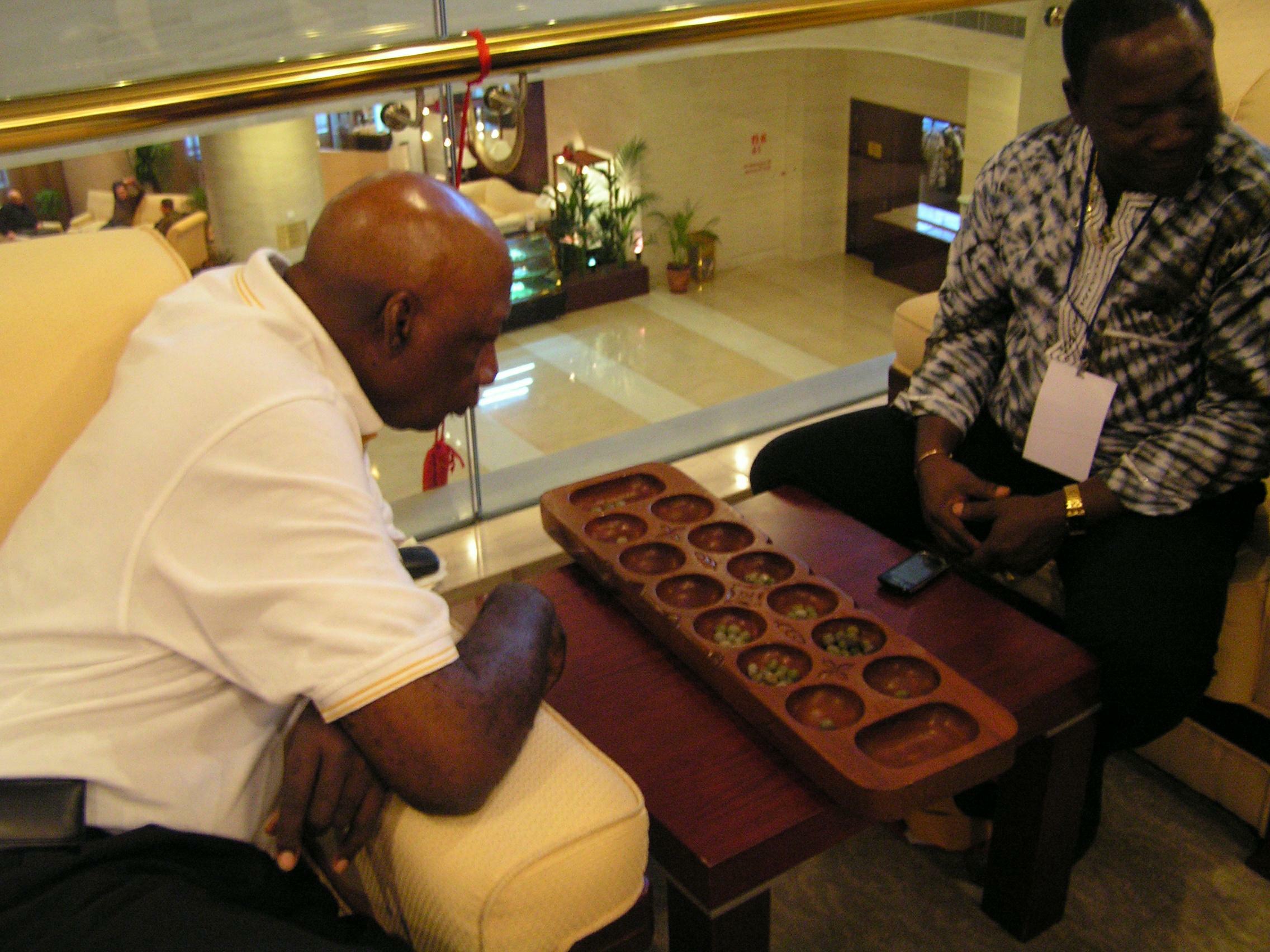 or explore the history of playing the Togyzkumalak. Previously, it was played also on boards with 5 or 7 cups on each side. The owner of the books (sitting at the table in the picture) is one of those, thanks to whom Togyzkumalak, the traditional game of the Kazakh nation, has not been forgotten and has become so popular and supported in Kazakhstan.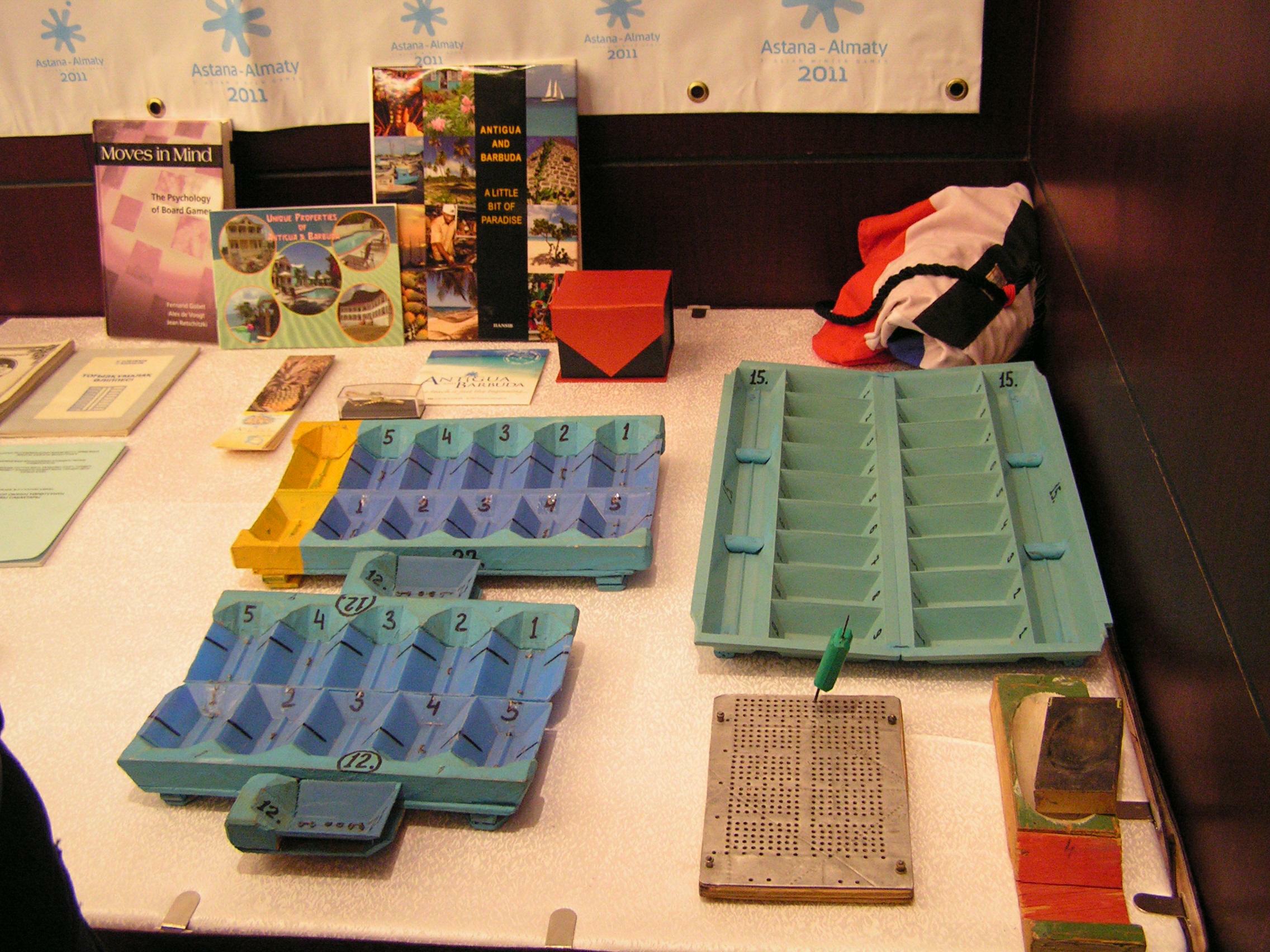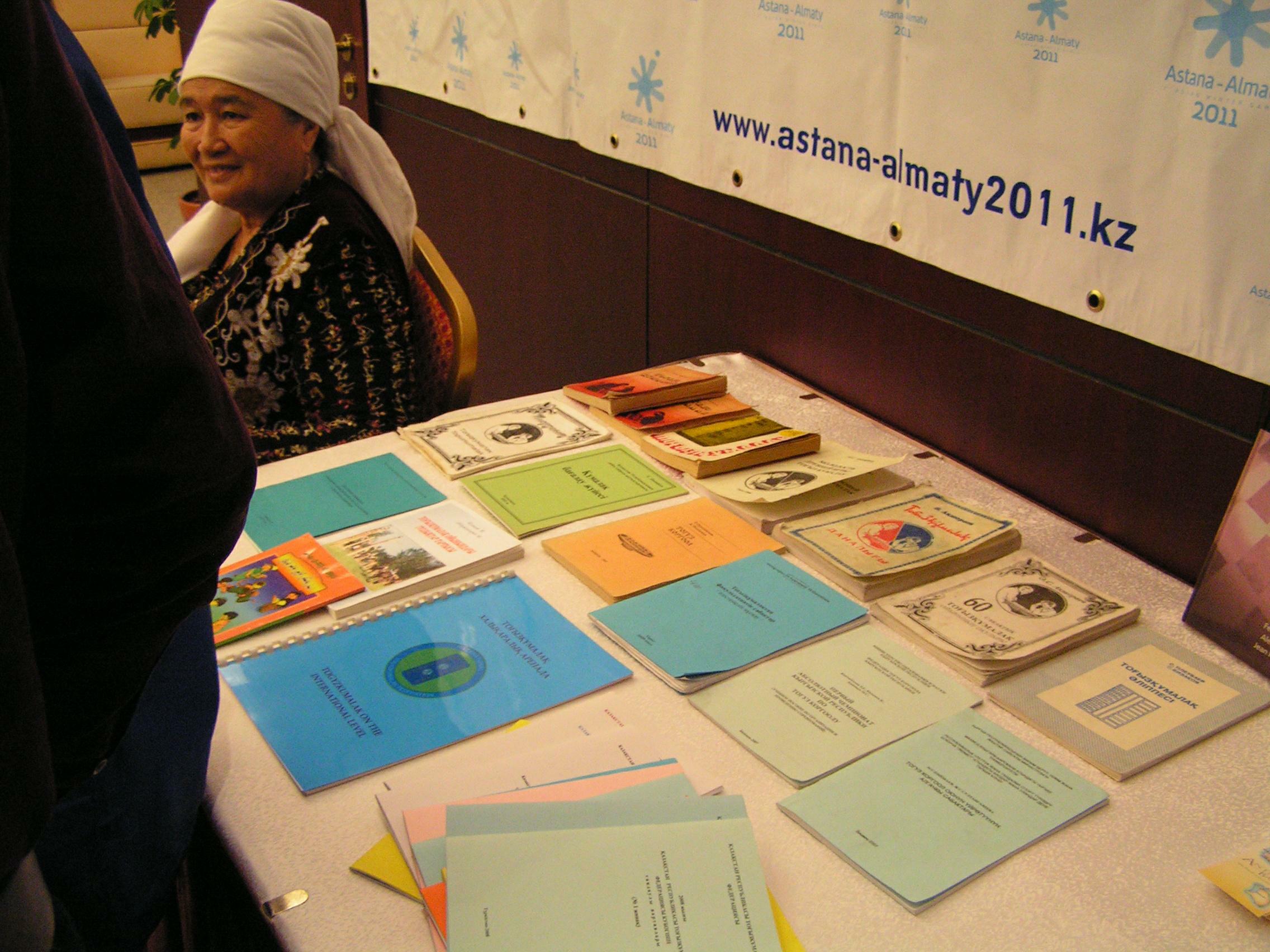 Very important was Friday night, when there was another meeting of participants. There was presented a wish that the Czech Republic will be the organizer of the European Championship 2011 and of the 2nd World Championship in 2012. Both of these events should take place as part of the festival Chess and Czech Open in Pardubice, held annually in the second half of July. We of course accepted this challenge.
The main tournament ended on Friday evening. On Saturday morning we had the opportunity to play blitz tournament. Here was only 7 minutes for each player to finish the game and so most of the games ended with one player running out of time. In this case, the number of balls collected so far was counted, and whoever had more, won. A really great school of fast counting. In the afternoon we had only a closing ceremony with announcing the winners. All four tournaments were clearly dominated by local players. Kazakh team won all medal places.
Representatives of each country then received one Togyzkumalak board, a book about national customs and traditions and a commemorative medal. And then we started to say goodbye and travel towards our homes. There were last exchanges of contacts and then packed and left to the airport. Our flight was 4 hours late, so we got home more than 8h later, but that didn't change fact that the first World Championship in Togyzkumalak was a great, unique and unforgettable event for which we thank all organizers.